Episodes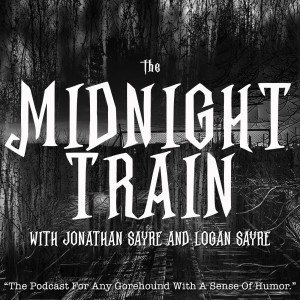 Wednesday Mar 29, 2023
Wednesday Mar 29, 2023
"However, glancing around the 'fridge, something in the lower drawer drew their attention. There, where the carrots, celery, and other vegetables lay, were the decapitated heads of Fred and Edwina."
Yep, that happened. An elderly couple was brutally murdered, bled out and cut into pieces. Then sliced up and put into a refrigerator with their son being the prime suspect. Yet, he disappeared, never to be heard from again, or was he involved in the assassination of U.S. President John F. Kennedy? 
WHAAAATTT?? 
Grab your good stuff and take a solid swig, this is going to be a crazy ride.
A big thank you to The History Channel for having me.
For all things Train related: www.www.themidnighttrainpodcast.com 
To support the show and get all the bonuses: www.patreon.com/themidnighttrainpodcast
Support music education: www.savethemusic.org