Episodes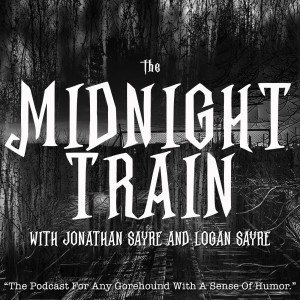 Monday Feb 06, 2023
Monday Feb 06, 2023
This week, we take the train to Mercer County, West Virginia, here in the states. It was an amusement park. However, before that it was a Native American burial ground. Then, some kids were unalived. Nope, it's not the plot of a horrible 80's horror movie, it's the Lake Shawnee Amusement Park. Is it haunted by the spirits of those that lost their lives on the land? Well, the recipe looks good and you can STILL go check it out and make your own connections.
Find all things The Midnight Train at www.themidnighttrainpodcast.com  including our sponsors and official merchandise.
Become a First Class passenger and get the bonus episodes because you just can't get enough at www.patreon.com/themidnighttrainpodcast 
SPREAD THE WORD AN LEAVE A REVIEW WHEREVER YOU CAN!!
(The Original CHOO CHOO!!)