Episodes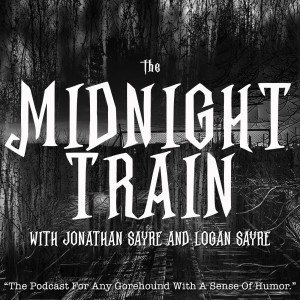 Tuesday Mar 21, 2023
Tuesday Mar 21, 2023
Some of the most infamous serial killers of the 20th century—Ted Bundy, Ed Gein, Jeffrey Dahmer, and John Wayne Gacy—are names that we are all familiar with. These murderers' heinous deeds have been the basis for numerous films, books, and television series. However, the public knew that although the killers might have had psychological issues, they were still adults who had committed some of the most brutal murders on their victims.
But what if the murderers weren't adults? Many of us struggle to comprehend why someone would commit murder because it is considered a horrible and unfathomable act. Arguably the worst thing one person can do to another. Some of us even forget there is no set age at which one might commit murder. Some teenagers and young adults target their victims, ruthlessly and viciously taking their lives, often without showing any regret and in ways that are hard for us to understand. Today we will discuss killer kids whose tales keep you awake at night. From frying a victim's flesh and poisoning their family to slashing their neighbors and killing for "fun," these killer kids did it all.
For all things related to the show.
www.themidnighttrainpodcast.com 
For all the bonuses and to support the show!
www.patreon.com/themidnighttrainpodcast 
Don't forget to check out the other podcast, Icons and Outlaws at www.iconsandoutlaws.com